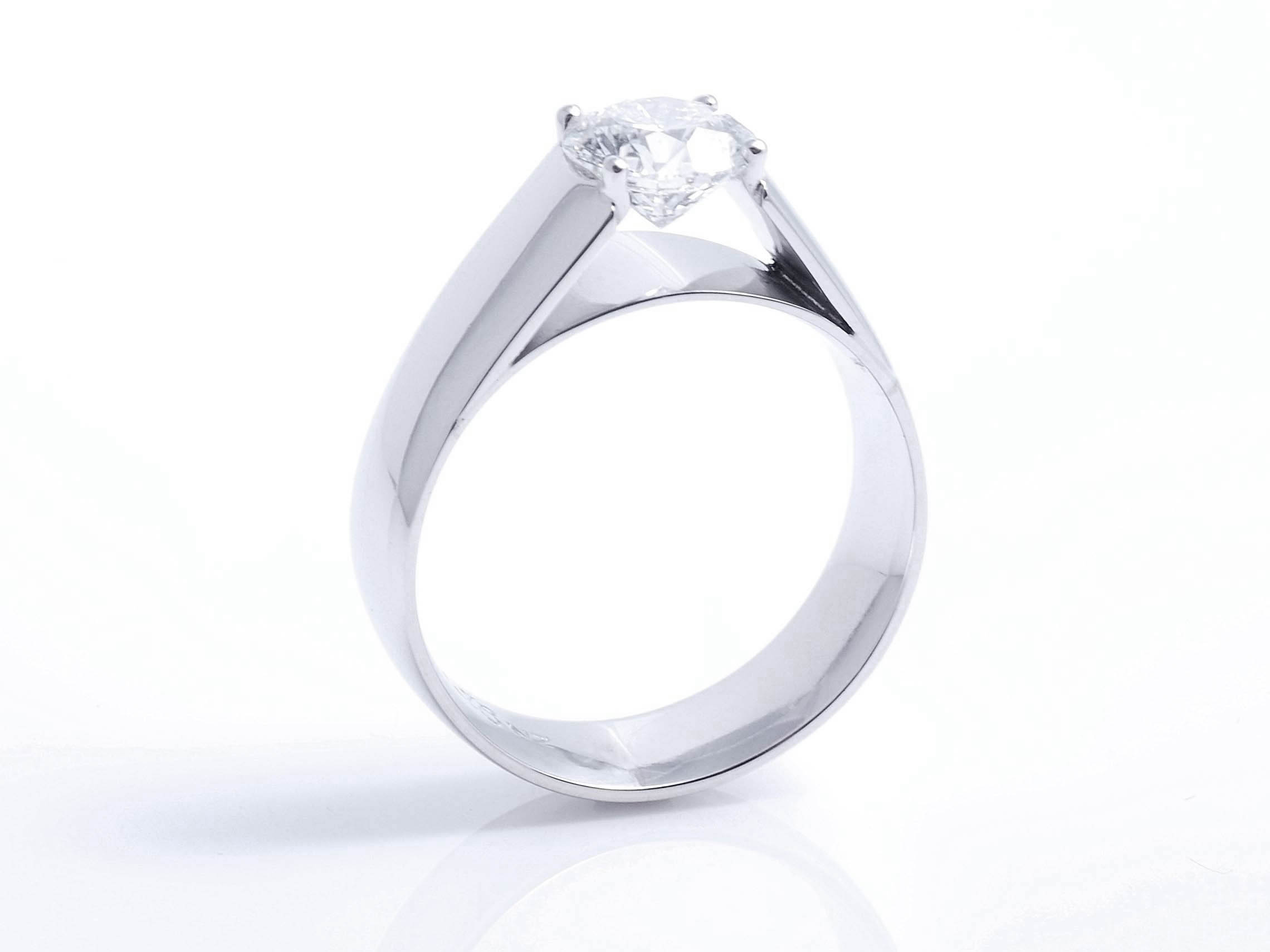 Nothing says," Will you marry?" me quite like an engagement ring. The sparkling glow of a solitaire diamond or the glorious sheen of a coloured gemstone set in precious metal. You're a guy so generally, not always though, it's going to be you that will pop the question. It's a bit nerve-wracking and exhilarating all at the same time and you want it to be perfect and special, after all, here's your chance to sweep her off her feet and ask to join your lives for ever.
A marriage proposal is a once-in-a-lifetime event steeped in years of tradition. Tradition is great. For ever the boys having been asking the girls.
Generally it follows a time honoured course that comprises of three parts. The all important ring to symbolise your public declaration, a favourite and treasured location where you will ask her and what you will say to persuade her to say yes.
Where to ask her? After all this is the girl you're going to spend the rest of your life with so you want you proposal to be unique, personal and special something a little bit different to everyone else. You choose a favourite place, a romantic or even a crazy fun location. This can be anywhere as long it's important to you as a couple.
So you know where you are going to pop the question but have to decided what you will say. Well that should be easy after all you love her she loves you but give it some thought because it's a wonderful opportunity to voice something that really defines the two of you as a couple. Keep it simple, just tell her how you feel. Make it good because you'll be telling everyone just what you said for years to come.
So we have a location that is unique and special and you are ready to pour out your soul to you beloved as you ask her to marry you. What about the engagement ring? The ring is the physical representation of your intention to spend the rest of your lives together. She will have it forever so choosing the right one is pretty important. The right engagement ring shows a great deal about how much thought you have put into it. After all, you have gone to some considerable effort to ensure a unique and wonderful location, the words you use to ask her are carefully crafted and represent you as an uniquely individual couple, so the engagement ring you choose should reflect all of that.
There is little doubt that high shopping mall jewellers are crammed full of a sparkling array of choices when it comes to engagement rings.. A bewildering choice of shapes, styles, stones and settings. As you go from jewellery store to jewellery store you might notice how a lot of the styles seem kind of similar. Having said that, you may well find the perfect ring at any one of these stores but if you can't find something that really says unique or individual then there is always the option or having a ring custom made.
I know that as a wedding photographer here in Auckland, I am always trying to push the boundaries to find new, creative and imaginative ways to photograph my weddings. The more unique each couple's planning decisions are the more special everything about their wedding day is and that translates through to the wedding photographs.
Having an engagement ring made especially for your fiancée means that you can get exactly (and I mean exactly) what you want, making it truly unique to you as a couple. Something you just can't achieve when buying from a jewellery store. Investing your own design ideas as a couple can really pay off if you are after a ring that reflects you as a couple.
A bespoke engagement ring will be designed just for you. You voice your preferences and a talented jeweller will start by drawing out your ring design. You will get expert gemstone advice and certification and the best setting options for your chosen gem(s).

"Yeah, I hear you but it will cost heaps more right?" Well actually no. Not necessarily. Take a look at Auckland based Jewellery Designer Julian Bartrom. A craftsman who specialises in designing and making jewellery from scratch for his clients at his studio in Ellerslie.
" We're usually more affordable than a standard jeweller. Where our clients really benefit is the uniqueness and value that goes on year after year because they have a piece of jewellery that they have put a little of their heart and soul into and that really is something special". says JB.
So there it is, when you are popping the question if you want to do it in your own special way then think of those three simple steps. A special place, those special words and whether it's a jewellery store dazzler or an item of uniquely designed jewellery that reflects your own togetherness as a couple, that very special ring!
If you want to find out more about unique engagement rings from a craftsman not a salesman drop Julian a line workshop@julianbartrom.com or visit his website www.julianbartrom.com.