You've heard it said that apart from each other your wedding photos are what you take with you for life from your big day so it would be fair to say you want them to be the very best they can be. There are large number of wedding photographers here in Auckland and around New Zealand. They vary in skill, cost and what they offer so which is the right one for your wedding day? Here are 10 things that you really should know about.
1 –

"I love these photos".
This reaction has to be a great start. As you look through the wedding photographers website you need to be consistently pleased with what you are seeing. Some wedding photography websites may 'showboat' a handful of their best images. Look through the galleries carefully at all of the work displayed. If there isn't much there contact them to see more work. Come back a couple of days later and look again with fresh eyes.

2 –
How experienced and skilled is the photographer?
This really is hugely important. A skilled photographers images will stand out. Simple things to look for that will show inexperience are blown out highlights (where wedding dresses have areas with no detail showing just a bright spot caused by over exposure). You went to great trouble to choose and totally love your wedding dress so if you can't make out the dress detail and lacework in your photos you may well be disappointed………..


…….Look to see if the photos really do, 'capture the moment', from a great angle so you can tell the photo was meant to be shot like that rather than maybe a lucky snap that kind of got the moment or got the moment but with lots of other people in the frame that confuse the composition.
An experienced photographer will anticipate the action and will keep ahead of events to be in the right place at the right time with the right lens and the camera set to the correct exposure (vital to capturer that dress detail). You will see the difference as you look at a a few photographers work

3 –
Will the photographer you took these photos be my photographer?
You love the photos you are seeing on the wedding photographer's website. You would think that if you are looking at a set of wedding photos that you like that you would be booking the photographer who took the images that helped you make up your mind. They say is pays never to assume anything and this is a good example. Check whether the photographer who took the photos you love is the photographer that you will have for your wedding day. After all it is that skill, expertise and experience you are paying for so don't get palmed off with a more junior or less experienced photographer who may not deliver the same high standard. Any wedding photographer worth their salt will make this clear to you at the outset. You need to be able to trust your photographer from the get go as there is only one chance to get right on the day.


4 –

Meet your photographer.
Your photographer need to be someone you can get on well with from the outset. Someone you will have fun with and trust to do a great job. You don't hire a professional photographer every day so try to make sue that you get someone you 'click' with. A great photographer will make your whole day fun and easy.
5 –

How much time do I give to photography during my day?
Probably the best way to work this out is to do a pre-wedding planning session with your photographer. Go together to visit your wedding and reception venues and scout out locations for a creative wedding shoot of site. You can time how long it takes to get form one location to the next and pick out the very best backgrounds for taking photos at each place. Then you can work out how long you require. Your photographer can put a run-sheet together for you so that on the day nothing is missed and the photography runs seamlessly through your wedding day. I do this with all of my clients. It's included in every package in greater Auckland and definitely takes a lot of the stress and pressure away.
6 –

What if it rains?
Some sort of wet weather plan for your wedding photography is a must. Whether it's dashing out in between showers (which can be the case here in Auckland) or an alternative plan that avoids the uncovered outdoors. Some venues offer pretty indoor areas that can work well others simply don't have it so it's good to have something else up your sleeve. I like to make sure that I always have a wet weather optioned planned just in case. Over the years I have found some terrific locations for photos on a rainy day. You wouldn't know it was raining.
7-

Do we take the whole bridal party on the creative shoot?
Well you certainly can. Whilst it's fun to get photos of you all together you might like to consider a second and or third location where it can be just the two of you. A chance for something more intimate and romantic. After all it is your day it might be nice to be just the two of you………..and your photographer.



8 –

Do I get all of my wedding photos?
Okay so this does vary quite a lot. Be careful to check this out in advance before you make a booking. Some studios will make further charges here.
We deliver 600+ hand processed images as high resolution jpegs with all of your wedding photography packages. They are delivered with no copyright restriction so that you are free to print and share them with family and friends over and over again for ever! this has become increasingly popular as people seek to do their own thing with their photos rather than travel the traditional album route.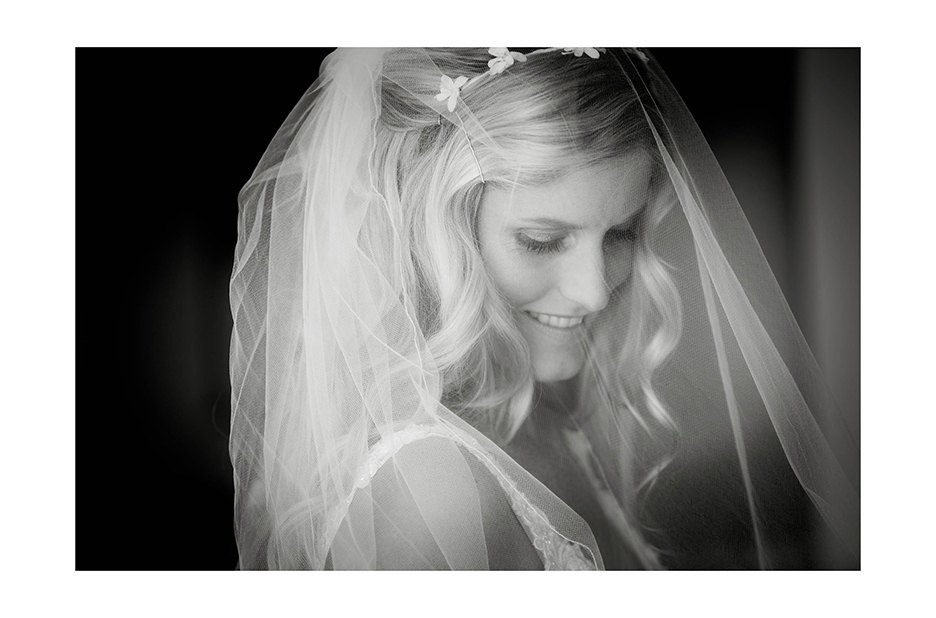 9 –

To album or not to album that is the question.
When I show my gorgeous Queensberry feature albums to my couples there is little doubt that that is how they would choose to display their wedding photos. They are almost certainly the very pinnacle of wedding albums. Hand crafted, album bound, leather covered album with traditional silver halide photographic prints mounted onto a mat, overlaid with an ivory textured board and album bound, by hand mind you. ……….. Oh and they're made right here in New Zealand too.
We love Queensberry because they really are the best as you will see when we show you one next to the next leading manufacture but you will need to put aside a sensible budget for one, from a little over $2000.00 up to $12,000.
Take your time to choose the right cover and take part in the design process with your photographer and you will have something that you will truly treasure for ever.
It's best not to book a cheap photographer so that you can afford that amazing album. Poor wedding photos will not look any better in a fabulous album but fabulous wedding photos will look however you choose to display them.
10 –

So how much should I spend?
As with most things in life you get what you pay for. I would say that the most important cost consideration by far is booking the very best photographer that your budget will allow. As I said at the beginning you take each other and your wedding photos away for ever. The true value you get for what you spend is in the wedding photographs you receive at the end. With a set of terrific high resolution photos you have options to do anything from albums to books and famed prints and canvasses either professionally or by your self.
As a guide:-
If you would like some photos of your wedding day just as a a record and not too concerned about getting a portfolio of beautiful wedding photos taken by an experienced photographer your budget may only need to be around $1600 – $2500. Make sure that you are still paying for a full time photographer here and NOT say a taxi driver who does some wedding's at the weekend.
If your wedding photos are important to you and you want an experienced and skilled photographer to be with you all day and you are
happy to have your photos delivered on a USB then it will be worth budgeting:
$3500 – $4500.
If you want to add a nice album but are not to concerned about it being absolutely top end then will probably need to budget:
$6000 – $7500.
If you would like a beautiful top end album as a treasured memento of your wedding day then you will probably need to budget:
$7000 – $12000

To browse through some of our galleries hover over the Gallery tab on our website.

There is always stuff I haven't covered in an article like this one so if there is something you want to find out about I'm always here to help. There is never and obligation to you. Chris@theweddingphotographer.co.nz or call 02102773102.