Top tips to help you when choosing your Auckland Wedding photographer.
And the questions you have to ask.
They say every couple is surprised at how fast their big day will goes by. In the blink of an eye the celebrations are over. Almost before you know it, you'll be having a cheeky glass of bubbles with your new husband. Reminiscing about all the fun you and your guests had on your wedding day. Laughing together as you browse through your wedding photos and the wonderful memories they spark. If you booked the right wedding photographer to capture and preserve your wedding day memories you will be very happy indeed with the results. Soon to marry couples have lots of research to do and decisions to make when it comes to choosing the right Auckland wedding photographer.
Which photographer is right for you kind of comes down to a couple of questions. "How important will our wedding photos be for us"? Do we want photos that evoke memories we will treasure for ever"? For some, wedding photography is merely a way to remind them of the day. But for others, photography is an art form, a delicate way to tell your love story.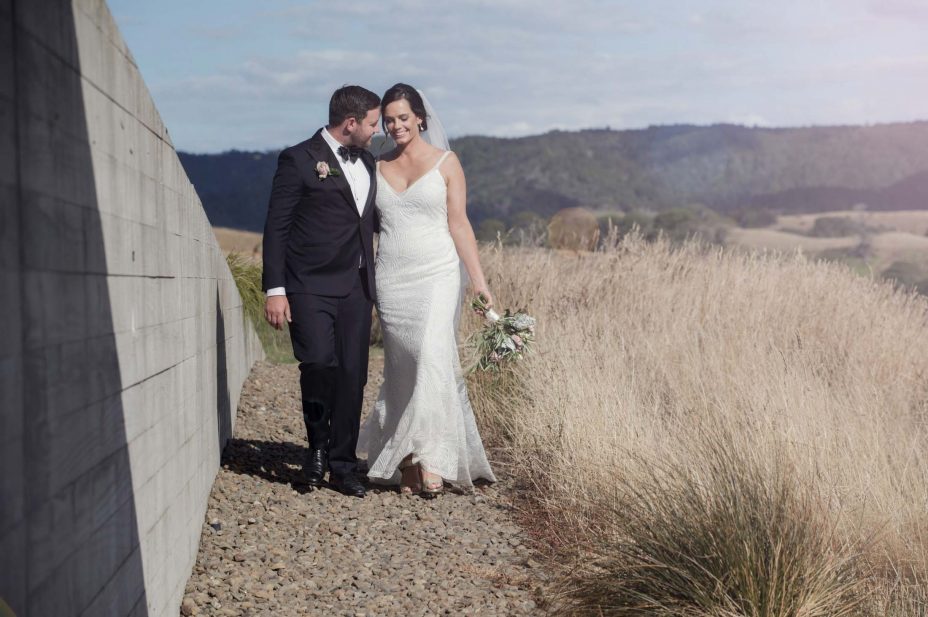 You've probably chosen your Auckland wedding venue so now it's time look at essential things to consider when it comes to choosing your Auckland wedding photographer.
When your feeling nostalgic and you want to look back at your wedding photos after 30 years and still feel like it was yesterday, it's probably best to book a professional wedding photographer.

The investment you'll need to make in a photographer varies. You'll pay more for a photographer with greater skill and experience but you'll get terrific value for every dollar you spend. Even if you are not looking for the very best wedding photos in the world nobody wants lousy photos right? After all you'll just end up paying for bad photos even if it was a little less.
Here are some of the tips I try to offer to all of my couples when they first get in touch with me. If your currently looking for your perfect wedding photographer and want to know just how to find one and what to look for before you jump in then read on……..
WHEN SHOULD I BOOK A PHOTOGRAPHER FOR MY AUCKLAND WEDDING?
A big advantage of looking early is the ready availability of the major wedding vendors, the photographer, the wedding venue, and the wedding caterer. Nailing down the wedding date and these major vendors is often the most difficult task. So what's the advice, look and book early.
When you want to have on of the cream of Auckland's wedding photographers to capture your big day, you have to book them as early as possible. This doubly applies when your wedding date is a weekend or scheduled for a holiday season. The truth is, top photographers get booked up really quickly. So start doing your homework and research early. Many brides book their photographer at least a year out. It is never too early to start looking and booking your wedding photographer. It will be a big relief once that is done.
GET GOING EARLY AND LOOK FOR WEDDING PHOTOS YOU LOVE.
There are lots Auckland wedding photographers who have varying different styles and levels of experience and skill. Alongside this comes a myriad of different wedding packages and photography costs. It is important to do your research, visit as many wedding photography website as possible. Start to look for styles that you like.

Don't forget the wedding magazines. New Zealand Weddings and Bride and Groom magazines are New Zealand's top wedding magazines featuring superbly produced content and packed with terrific photos showing wedding fashion, latest trends, the very best and latest shots from all the top wedding venues. There's heaps of info on yummy cakes and reception food tastings , Photographers and videographers feature in their online directories and photos from real weddings. Don't forget the boys, Look out for what the grooms are wearing then there's bridal gowns galore making wedding magazines a must have if you want to get onto the trail of Auckland and New Zealand's best wedding vendors
WHAT STYLE OF PHOTOGRAPHY IS BEST FOR MY WEDDING?
There are a few different styles of wedding photography that you will come across as you do your research. There are the fine art photographers, Reportage or photo-journalistic, Classical and those who are able to work across the styles with a less conforming approach.
Style and Creativity – Many wedding photographers have various styles and tones when they capture events like weddings. Knowing what you like is key. Your photographer will be able to clearly explain their photographic style to you and how they achieve it. Extra top tip here – if what they say sounds sensible to you it's probably going to work out well. If you are offered 'magic' (in photo taking or post production) maybe it's time to look again at the short list for a different photographer.

Photo-journalistic sometimes called Reportage Photography – Do you want a photographer who can capture the moment? Getting you photos with genuine emotion and presence. This type of photographic style focuses on the story of your wedding day told through the photographs you receive. it a very special skill. It's a style of photography that aims to tell a story of events through the medium of photography. Most of the shots capture the action of the day as it unfolds. It's very popular because if done correctly it should be almost completely unobtrusive. So much so that you and your wedding guests wont even know you've been photographed. Skilful use long telephoto lenses means that the photographer can score great moments without being part of them. The spell of love is cast in the tiniest moment between a two people. A good photographer anticipates the moment and captures it, unobtrusively and beautifully.

Classic Photography – Do you like clean, carefully composed photos with perfect lighting? This type is often associated with what your parents' wedding album would look like, but still around. This classical approach aims to formally photograph key moments in the day such as first look, the bride walking down the aisle, wedding kiss or wedding bouquet toss. You'll that the balance tilts towards posing for photos rather than the photographer fluidly capturing the action as it unfolds.

Fine Art or Artistic – Do you like photographs taken out of the wedding context? – more on the arty or abstract side rather than the traditional way of shooting a wedding providing a highly stylised representation of your wedding day. If you are keen to stand out from the crowd with your wedding photos then this style might cut your wedding photos above the rest because it won't look like anyone else's. Make sure you find a specialist for this. It's not really something for a photographer to 'try their hand' at for your wedding.

Lifestyle Photography – Do you like a mixture of photo-journalistic and classic photography? If you are aiming to have candid shots mixed with direction and styling, this style is right for you. I would say that this style of photography is the most popular for bridal couples at the moment. Again try to find a photographer with good photo – journalistic experience. Ask them which media titles they have work with in the past. Check out a few of their wedding albums and online galleries, do they tell you a story?
Do you travel outside Auckland?– Many New Zealand wedding photographers travel outside their regions, some are free, and some do charge a small amount to cover the basic costs. It is important to know what wedding photography styles you want, from natural lighting to flash, super glamour or natural and editorial. This also applies to the editing of the wedding images. Some photographers like the film look, while others are more dark and moody. As you look through the websites, you will develop a taste of what you want, and what wedding images attract you. It is important to remember that every wedding photographers have their own style. Do not choose a photographer and ask them to copy other's people styles. It will make for a very uncomfortable atmosphere, and likely to end in disaster.
Another tip for your research phase is to make sure you find and look at full wedding blogs, where you can see how the photographers cover a full typical day of wedding events, from the morning getting ready to the party late into the night. This will give you a much better indication as to the kind of images you will receive from your wedding day. Check their website, their social media accounts, and even their blogs to carefully review if their style matches yours.
WHEN SHOULD YOU MEET WITH YOUR AUCKLAND WEDDING PHOTOGRAPHER?
Once you've shortlisted your potential wedding photographers, get in touch with them. If you pick up the phone rather than emailing you'll find out if they are are chatty, nice and above all helpful. You might get a much better sense of whether or not you might end up getting into sales process. If you feel the sell coming I would advise you back away and try the next one on your list. Remember your looking for a wedding photographer that can add value to your plans not fit you into theirs. This is an important part of your selection process that equally applies to all of your wedding vendors.
When you're ready to make time to meet up with your potential photographers. I like to keep things informal here. Maybe head to a good local cafe, Auckland is full of terrific places for great coffee and a little something yum!
Chat through your wedding day plans.
A good wedding photographer will talk through the plans you have for your big day. Offer advice on timings, photo locations and ask you for as much information as you can give them. I like to sketch out a time line for my couples after we fist meet up. It seems to help to bring the running order into focus.

CAN I LOOK AT SAMPLE WEDDING ALBUMS?
Hopefully the photographer will bring sample wedding albums for you to look through. This a good chance to see some finished work. Take a little time to look through the whole of the albums. See if you think they have really captured those special moments. If your not sure what your looking at fits the bill and the're telling you it dose, remember you have other photographers to see. You're in the driving seat. You are choosing your wedding photographer their not choosing you.

There a a number of wedding album makers to choose from, styles and price vary depending on the materials used. The most expensive ones generally offer the most bespoke design with genuine leather covers.

Photo-journalistic photography is one of the most challenging for photographers to achieve successfully, it requires lightening fast camera skills, almost wizard like anticipation of events and years of experience it get it right. Let them know how you envision your wedding and ask them how they will do their part of achieving it.
With great professional photos you have the memories you love and options to share and display them how you want.
Albums and fine art prints are generally sold in addition to your photography and that's a good thing because it's best to focus your budget on the quality of your photographer rather that the allure of an expensive wedding photo album. Simply because poor photos wont look any better in an expensive album. Not even a Queensberry Album, one of New Zealand's finest hand made offerings.

So your happy with the photos but did you hit it off?

Feeling like you get on well together will make all the difference. You've seen the photos and your happy that they have the skills to get it right for you first time. It's looking increasingly like this photographer will be a good match. It's worth remembering that they will be with you and your guests all day so it's important they are the sort of person you would like to have around. It helps to make working with them easy and fun which is what it should
I'm choosing a wedding photographer not a salesman.
When you get in touch with a photographer if you feel like they are gearing up for a sale maybe it's time to say thanks but no thanks. A sales pitch might make you feel uncomfortable and take the fun right out of the process. When your choosing your wedding photographer find the ones that are keen to offer friendly helpful advice. There is nothing worse that a pushy salesman. At theweddingphotographer.co.nz central to our philosophy is we never sell anything to anyone. We love to advise and give the inside info to help our soon to wed couples all the help they need to plan their wedding photos.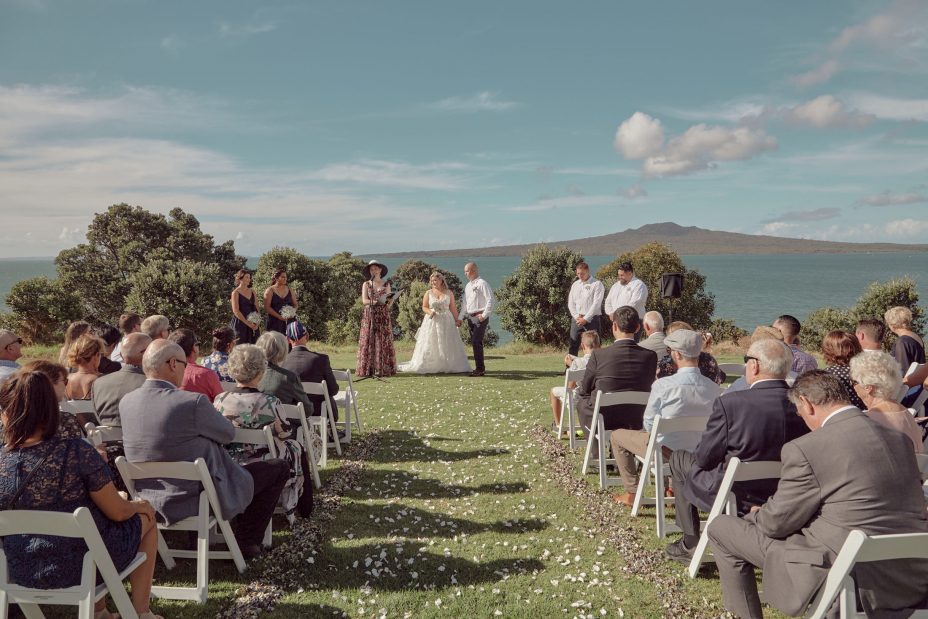 WHAT QUESTIONS DO I ASK A WEDDING PHOTOGRAPHER?
The seven most impost questions you have to ask BEFORE choosing your Auckland wedding photographer.
Will you plan out our wedding photography?
This is super important, make sure when you are choosing your wedding photographer they include a full photo planning session. You have planned every last detail of your wedding day and the photos will be with you for ever so planning is number one….two and three. Will the photographer meet you at your venues to find the best locations for creative photography? They should be able to assess where the best light will fall for each part of the day so that you can decide on the best place for your ceremony. A helpful photographer will try to find good off site photo locations away from your wedding venue(probably close by) and time out travel to ensure you can get back in time comfortably. They should be able then to help you put to put together your run-sheet. Believe me, you will feel mighty relieved when your firm plans are in place, it's terrific peace of mind.

What camera gear will you use?
Make the most out of your research and know the equipment being used to cover a wedding event. Ask what type of camera and equipment they are using. Professional photography gear looks a bit different from the camera you might have at home. Which is handy as it makes it easy to spot. If you are not sure you can soon Google the results to find out if it's solid professional stuff or not. Make sure that a photographer has plenty of back up camera gear. I always have a minimum of 3 cameras at every event I shoot. I shoot with two cameras; one with a wide lens to get action close by and one with a long telephoto lens to capture action further away. It's a technique I honed while covering events for the media ( working for titles such as The Times of London and the New York Times) .

How experienced are you at photographing weddings?
This is perhaps the most important of all of the questions to ask when choosing your Auckland wedding Photographer. Hiring a seasoned wedding photographer who has a solid background covering wedding events is the key to success. Their experience and know how allows them to approach the different circumstances that may arise during this kind of event. For example the various venue setups and lighting conditions. A top wedding photographer will know first-hand what to use and what not to use. Knowing that your wedding photographer will get the all important shots in any given situation will give you peace of mind and ultimately great photos.
Have you photographed a wedding at my chosen Auckland wedding venue before?
Whilst it might feel like you would be better off booking photographer that has shot at your wedding venue in the past it's not necessarily the case. An experienced professional photographer can get gret photos at any location.
As long as your photographer includes a photography planning session at your venue as park of your package. You will be able to work around the venue together as your photographer looks around with an experienced professional eye. if your not one hundred percent settled on a spot, they can advise you on the best place for your ceremony looking at the background and lighting for the time of day. Then spy out the best locations for creative posed photos and family group shots.

What are your Wedding Photography Package Costs?
Costs do vary and the old adage rings true. "You get what you pay for". What you are prepared to pay for your chosen wedding photographer generally comes down to the value you place on your wedding photos. Having said that you will have a budget so the first thing to look for here is a package that you want. Talk to your photographer as well to make sure that you are clear on what you are getting. Want help to find your perfect wedding photography package? Call chris +642102773102 or email chris @theweddingphotographer.co.nz.
Some Auckland Wedding photographers display their pricing on their website so you can see in a glance whether they fit your budget. Super helpful right?

Package costs and information about what you can expect to get displayed on a website are big plus to help you when choosing your Auckland wedding photographer. Some packages include an album or prints or both which can quickly double your costs. Some packages offer your photography and a selection of high resolution photos delivered to you free of any copyright restriction.
That 's handy if you want to put together your own wedding album or coffee table book or save for a high quality one later. How much are you going to allocate to the wedding photographer? It's generally worth weighting your budget towards the best photographer you can afford. Great photos are what you really want at the end of the day and disappointing photos don't look any better in an expensive wedding album or book.

How and when do I get my wedding photos?
Ask your shortlisted photographer how long will it take to get the photos and other items included in the package. I like to have a sneak-peek gallery of around 30 photos out to my clients within seven days. Keep in mind that photographers shoot in raw files, way bigger than the common JPG files. Raw files allow photographer the ability to correct photos, hence, it will take longer to upload, process and edit it. Moreover, ask them how many photographs should you expect? Do you need to select the photos for editing? Is there any additional cost for retouching options or special effects?

What if it rains. How will we do the wedding photos?
There is always a chance of rain in New Zealand so there should always be a wet weather plan for your wedding photography. Experienced and good photographers will embrace any weather and any conditions. But they will also have made a plan to use alternative wet weather photo locations and probably will have advised you to get a hand full of umbrellas if the forecast is looking a bit touch and go.
When choosing your Auckland wedding photographer don't forget ask how they approach planning for a rainy wedding day. They should be able to put together a great wet weather alternative wedding photography plan for you.
A true professional photographer will know how to bring out the best in each scene, and view each scenario as an opportunity to create something beautiful and unique for the bride and groom. A good photographer will make you feel excited and confident about the rain and rain wedding photo. Be prepared to bring out your 'come on lets have a go!' and your photos will look terrific.
Hopefully this article helps you as you start planning for your wedding day. If you want friendly person to help you find more about choosing your Auckland wedding photographer you're welcome to get in touch. Call Chris direct or email chris@theweddingphotographer.co.nz.